This year has seen an huge intensification in the battle to save Sheffield's trees as the council pushes forward with a plan to fell 17,500 out of 36,000 trees on Sheffield's streets by 2037. The programme is part of a Private Finance (PFI) contract with private firm Amey PLC. The resulting residents led campaign, which has included a significant amount of direct action, has temporarily halted felling but the council seems hell bent on restarting as soon as they can get away with it. The battle to save Sheffield's trees appears to be the tip of a very large iceberg. More than 110,000 trees have been chopped down in three years by councils across the UK, with Sheffield only coming in at third place behind Newcastle (8,414 trees in 3 years) and Edinburgh (4,435 trees). Felling of trees on private land is certainly an even larger problem but there are no statistics and very little scrutiny.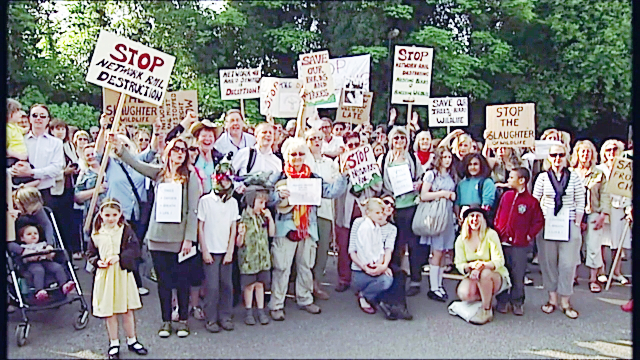 There are reports that Network Rail is planning an "enhanced level of clearance" of trees from 2019 to 2024, threatening the 13 million trees along 20,000 miles of railway track, in a 'scorched earth' policy. There are fears that an Oxford to Bicester line upgraded in 2015/2016, which has been described as 'ecological disaster' and 'barren wasteland', is a 'pathfinder' for this aggressive future policy to be rolled out across the country. The High Speed 2 (HS2) planned new ultra-high speed rail line would also result in the felling of a significant but undisclosed number of trees, as would the government new road building drive (see New Roads Threat: The Expressway To Hell)
This comes at a time when the country's trees are already threatened with being devastated by a wave of new diseases brought by climate change and the global trade in plants. Diseases such as "ash dieback" are already killing significant numbers of trees and are also being used to justify even more tree felling. This short-sighted war on trees is being prosecuted in the face growing evidence of the direct positive impact of trees, including removal of pollution which saves 27,000 life years and the NHS around £1 billion in medical costs in a year.
Tree Campaigns
A small selection of prominent tree campaigns across the country includes: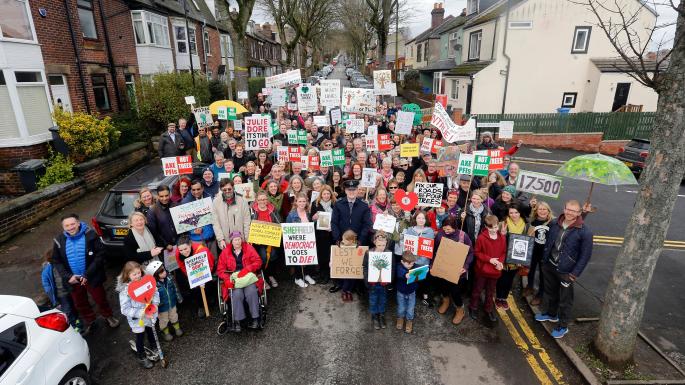 Street Trees, Sheffield
Ongoing council push to fell 17,500 out of 36,000 trees on Sheffield's streets by 2037 as part of PFI contract, which is meeting significant resistance. Felling has been temporarily paused due to protests but could restart at any point. Campaigns: Sheffield Tree Action Groups – STAG, Sheffield Tree Action Groups – STAG (Facebook), Save Sheffield Trees (Twitter)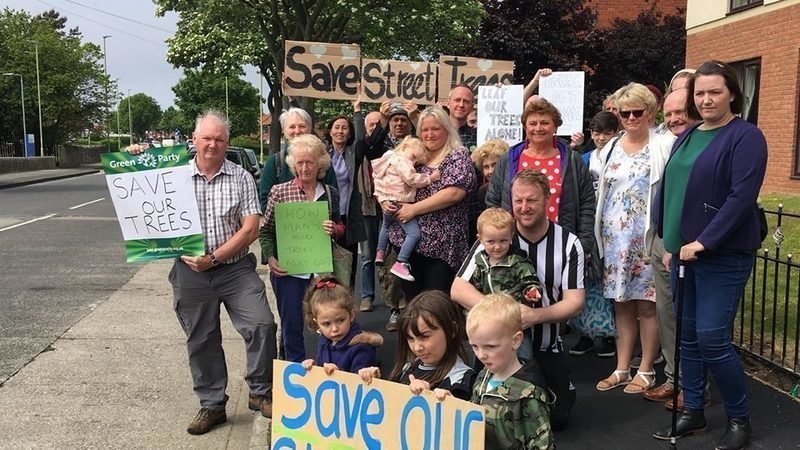 Street Trees, South Tyneside
Inspired by actions in Sheffield local residents are organising to resist tree felling and the revoking of Tree Preservation Orders which are threatening the precious street trees of South Tyneside Campaigns: South Tyneside Tree Action Group – STTAG (Facebook), South Tyneside Tree Action Group – STTAG (Twitter)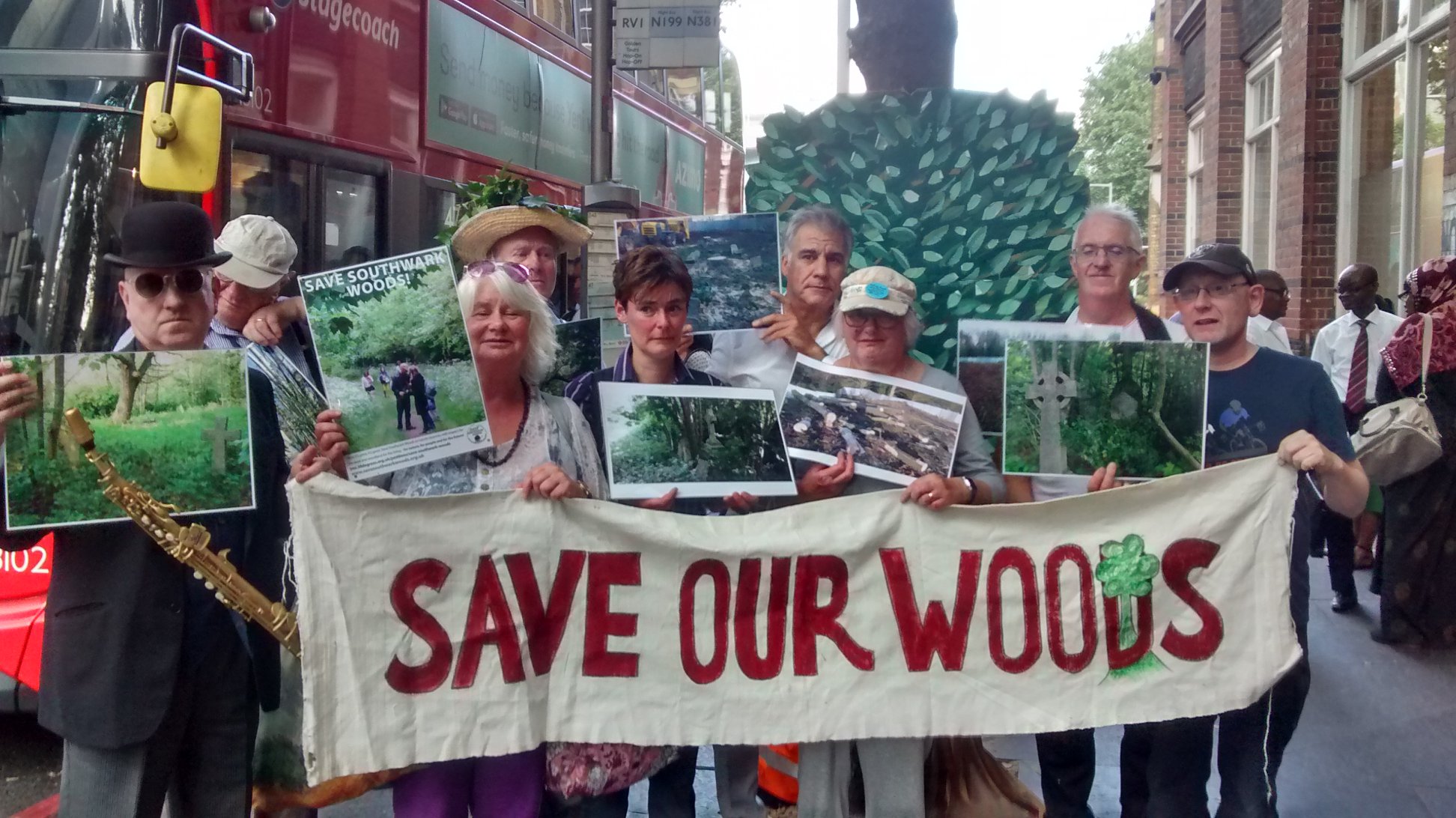 Cemeteries, Southwark
Southwark Council is pushing forward with plans to bulldoze the woodland in its cemeteries and and excavate all graves over 75 years old, to create new burial space. 2.5 acres of woods have already cleared, and another 10 acres is threatened with destruction of beautiful inner-city woods and heritage. Campaigns: Save Southwark Woods, Save Southwark Woods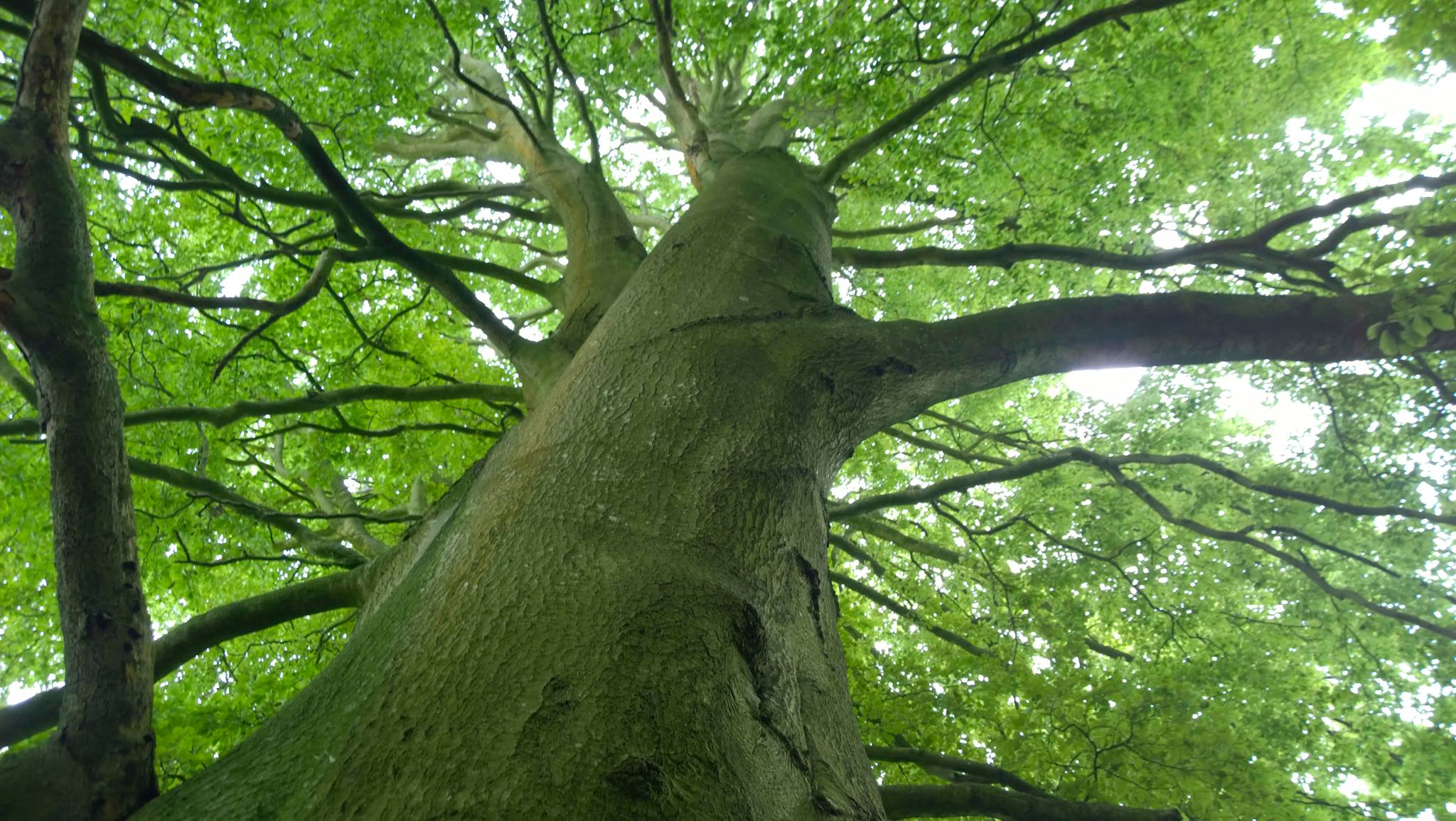 Stoke Park Woods, Bristol
Bristol City Council has plans for cutting down parts of the beautiful and wild Stoke Park Wood in Bristol and replacing it with cattle and grazing areas, destroying important habitat and deprive people who live in the city access to a beautiful, natural woodland. Tree felling could begin as soon as September. Campaigns: Save Stoke Park Woods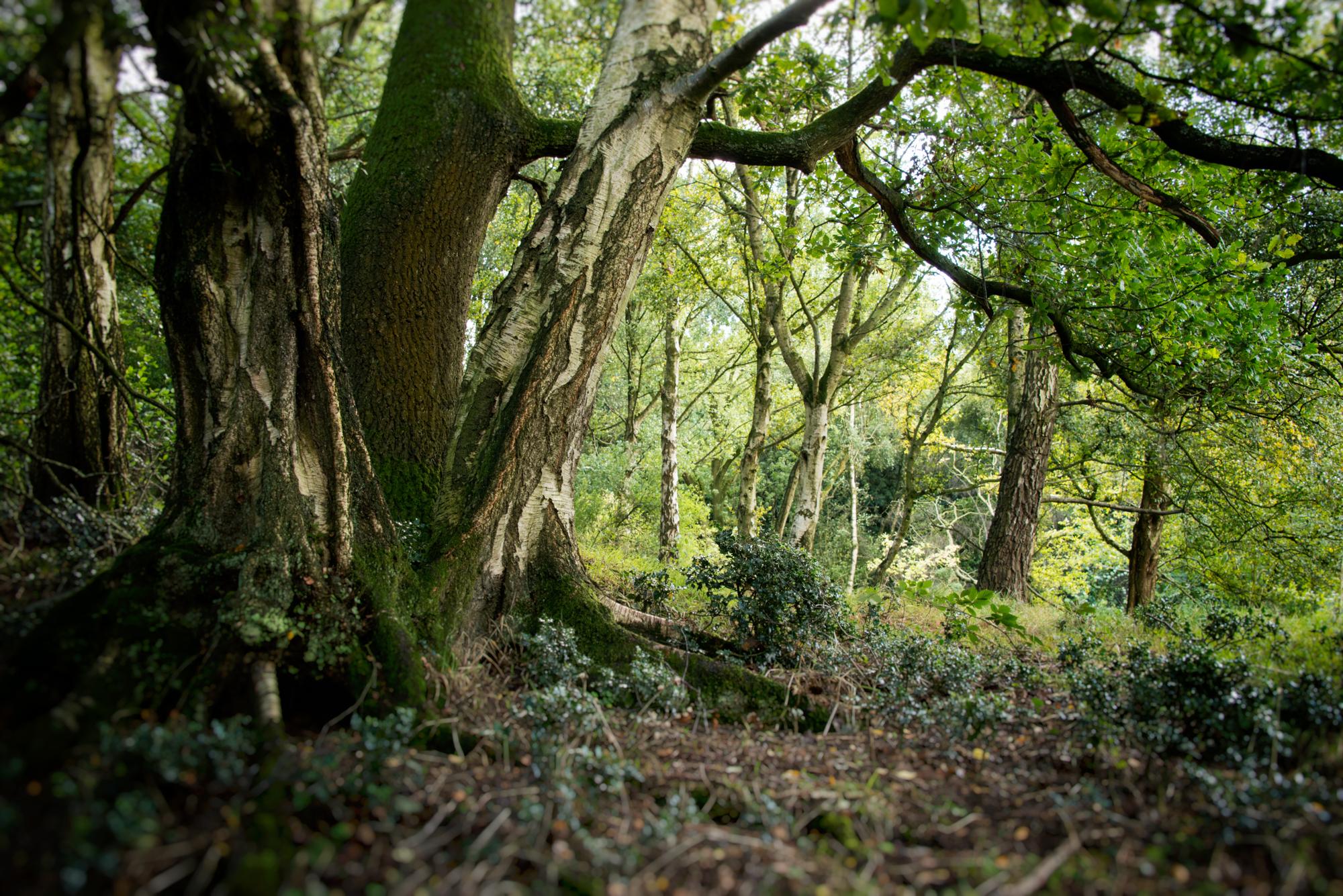 Whitmore Wood, Staffordshire
Whitmore Wood faces the single largest amount of loss to ancient woodland across the entire High Speed 2 (HS2) route. The HS2 line will plough straight through the middle of the wood resulting in the destruction of six hectares of this precious ancient woodland.