There are usually two EF! gatherings a year, the Winter Moot and the Summer Gathering.
For the Summrt Gathering 2023, check out this page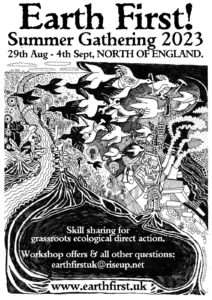 EF! Summer Gathering 2022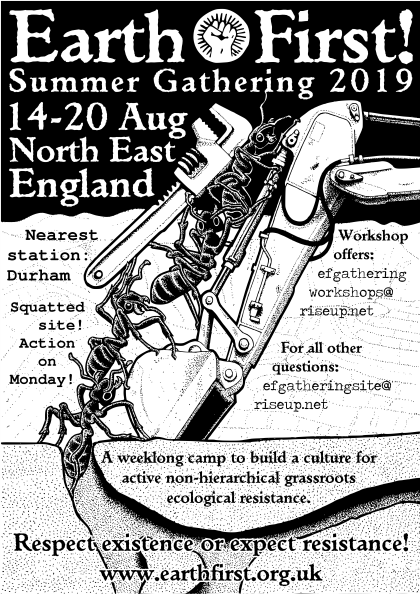 The summer gathering is 5 days of workshops, networking and planning actions at a low impact eco-living camp organised non-hierarchically. It's run without leaders by everyone who comes along, so come prepared to chip in! It happens generally during the school holidays. It usually takes place in August.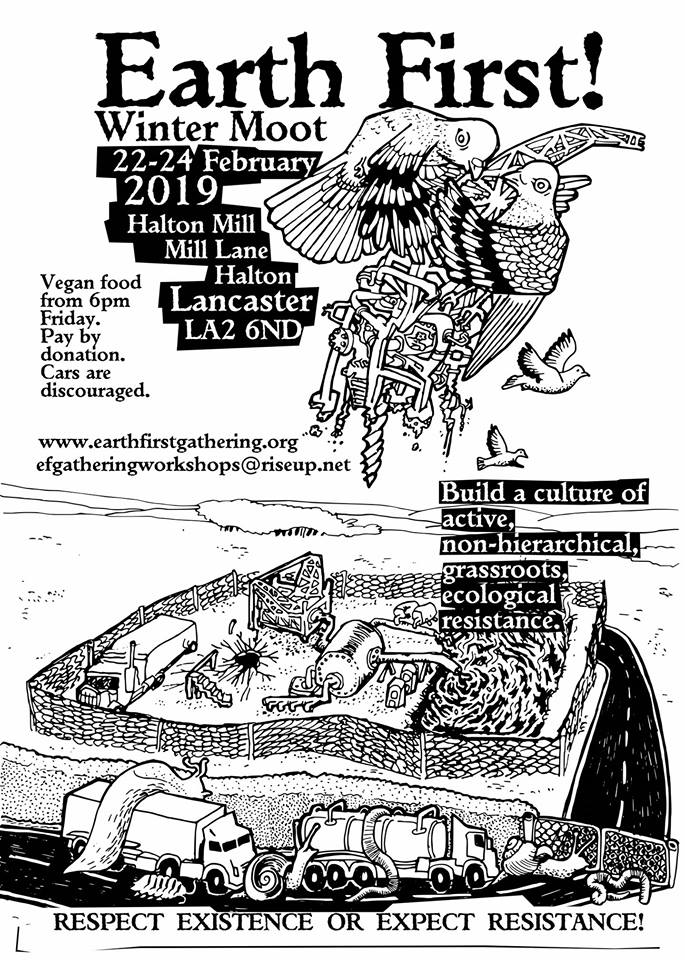 The Earth First! Winter moot is an opportunity for people who feel affiliation with the ideas behind Earth First! to network, discuss and reflect on the UK ecological direct action movement and to plan for the future. It usually takes place at the end of January/beginning of February.
A weekend of campaign updates, networking, planning, solidarity and socialising in Lancaster – in solidarity with Lancashire anti-fracking resistance. Involved or want to get involved in ecological resistance in Britain & Ireland? Whether you are fighting fracking, opencast coal, fracking, GM, nuclear power, new road building or quarries. The Winter Moot is for you.