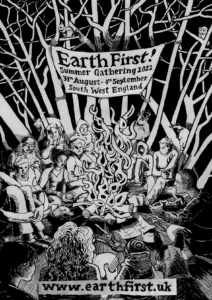 Location information:
https://maps.app.goo.gl/D1k9b24QXwAmKFLb9
The nearest train stations are Yeovil Junction, Crewkerne and Castle Cary. (Check for bus replacement on Sunday if you're bringing a bike)
Public transport info:
Train to Yeovil Pen Mill (on Bristol-Weymouth line) or Yeovil Junction (Waterloo-Exeter line)
Number 68 bus from both stations to Yeovil bus station (Pen Mill is also easy walking distance from bus station, Junction is 2 miles south of town), this bus is half-hourly except Sundays when it doesn't run
Number 81 bus from Yeovil bus station to Norton-sub-Hamden, closest village to site (1 mile), runs hourly weekdays, 2-hourly Saturdays, not at all Sundays.
National Express in theory have a coach stop in Yeovil, but don't seem to be running anything there at present.
Berrys Coaches run a service (SuperFast 2) from London to Taunton serving South Petherton, this has to be booked (and this does run Sundays). You could then get the 68 bus from South Petherton to Norton, or just walk it.
Please send a message to our site phone (07706 017355, after 5pm on 29th August) if you need a lift – there will be irregular shuttles from Crewkerne station. Make sure to let us know plenty in advance (day before arrival ideally) so that we can make this happen!
Bus times:
Hello, here is the timetable for the 81 bus:
https://images.southwestcoaches.co.uk/images/pdfs/81service-public-sept2020.pdf
Also Yeovil stations to bus station:
http://wyndham.gettingaroundsomerset.co.uk/wp-content/uploads/2018/07/Service-68-June-2018-Bus-Timetable.pdf
Calling all defenders of the wild! You are warmly invited to five days of workshops, skill shares, plotting and planning, solidarity and socialising in a beautiful camp out. This year's Earth First! Summer gathering will be from Wednesday 31st August till Monday 5th September and will host a nation-wide and international campaigns roundup, workshops on organising securely, facilitation and practical Direct Action skills, avoiding burnout and more. The gathering is a great opportunity to meet like-minded people and form connections with others fighting the good fight up and down the British Isles and beyond. So come along!
VENUE: nearest train stations are Yeovil Junction, Crewkerne and Castle Cary. You can get in touch via earthfirstuk@riseup.net.
www.earthfirst.uk
twitter.com/earthfirst_uk
FB: EarthFirst UK
Insta: Earth.FirstUK
What to bring: tent, sleeping bag+mat,
cup, plate and cutlery
. Cash for cake and donations. Your friends and comrades. More info
here
.
What to expect when you arrive
A welcome tent with people in to give you a warm welcome and tell you about the site, where the loos are, where to camp, things you can get involved with straight away, and take donations for the cost of the camp (£0-50), and the meals each day (£0-10/day). Depending on how early you arrive, marquees will be rising or risen for workshop spaces, people will by scurrying about on missions to build or clean compost toilets, find that hammer that disappeared, painting signs, chopping vegetables for the next meal, whisper-planning a secretive action, having loud political debates with someone they've just met… or having some quiet time with a book in a corner of some marquee. No one is in charge. We are all crew here, putting collective living into practice, creating a tiny transient vision of the world we want to create and defend. The more you participate in this camp, the more you will get out of it.
Get in touch
The site phone will be on from Monday 29th, 5pm: 07706 017355
Community and eco-anarchism
At this gathering we are working towards a different kind of living-together in nature – non-hierarchically, low-impact and in solidarity and community. We want to challenge the multiple systems of oppression – patriarchy, white supremacy, transphobia, ableism, speciesism and others – and work towards new relationships with the earth, nonhuman nature and one another.
By demonstrating green/eco-anarchist ways of organising and living in order to confront, halt and reverse ecological destruction, we can build a culture of active, non-hierarchical, grassroots ecological resistance. EF! and Animal Liberation Gatherings provides a platform for sharing information, practical direct action and campaigning skills. In the next few days, we are also practising the kinds of skills that you may need when occupying land to defend the earth, and ourselves, against the kind of so-called development that involves extracting resources from the earth, cutting trees, constructing dams, killing non-human animals, or building large infrastructure projects in the name of modernity or progress. This involves keeping the site safe from the police by running effective gate protection, organising kids' spaces, making sure we are all fed healthy vegan food, and learning from each other.