Hello from the EF! kids team!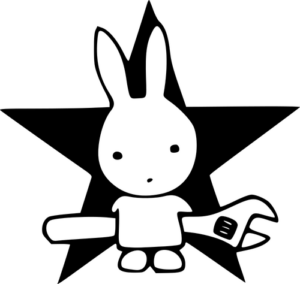 We are excited to welcome parents, carers, and young people to the 2022 EarthFirst! gathering! We will be continuing the tradition of holding a kids space at this year's gathering, and we wanted to start out by giving a little information about this for people.
– There will be a kids space available for the full length of the gathering, with activities, workshops, and fun stuff for kids!
– This will be made possible by us, the kids team, and other gathering attendees who volunteer and help out.
– The purpose of this space is to help make the gathering more accessible for parents/carers, by sharing in the work of childcare, and to make EF! a fun place for kids!
– It is important for people to understand that while the kids space is here to support parents/carers, it is not a creche. We are not being paid, we are here to be part of the gathering just like everyone else. EF! has always run on the principle that 'everyone is crew' and this is true for the kids space, we hope that parents/carers will chip in, volunteer, and help out with making the kids space effective and fun for kids and grown-ups!
– We will be particularly encouraging cis-men to volunteer their time, as far to often the work of looking after young people is left to women, trans people, and nonbinary folks. We hope men at the gathering will take this opportunity to show solidarity and enable people of marginalised genders to get more involved in the gathering.
If you are a parent/carer and are thinking about coming but need some more information, please get in touch! We want to make EF! accessible for you, we are happy to answer any questions you might have in order to feel good about coming with your young people and would love to hear what your needs are, in order to make that happen.
If you are planning on attending and will be bringing young people who might engage with the kids space, please send us an email! If you can let us know how many kids and what age groups, we will be able to plan activities accordingly. The more info we have in advance, the more fun stuff we can prep!
Our email address is efkidsteam@protonmail.com – we can't wait to hear from you!